Time Tracking for Dynamics 365 Business Central
Journyx offers powerful time and expense tracking to get the job done right. Now, you can capture detailed time and expense data across jobs and job tasks in one place—and report on all that crucial data in more ways than ever.
Automatically Sync Time and Billing
Journyx time tracking software provides a smooth, two-way integration with Microsoft Dynamics 365 Business Central (BC), so you can boost your project accounting and get the most out of these two best-of-breed business solutions. Automatically sync your time, billing, and expense information and streamline processing for quicker, easier, more accurate results.
Easy-to-Use Interface
Seamless Integration
Automated Approval Processes
Time Off Management
More Powerful Reporting
Resource Capacity Planning
Easy-to-Use Interface
Track time, expenses, and equipment all in one place.
Employees have one simple user interface for entering all their time and expenses—and that data automatically syncs back to Dynamics BC, as well as your other existing business systems, for quicker and easier processing.
Seamless Integration
Connect two best-of-breed cloud apps that specialize in what they do.
Get a leg up on your competition and streamline your business processes by optimizing the functionality of two best-of-breed software providers—Business Central and Journyx—with automated, bi-directional sharing of data and flexible options for matching up data from one system to the other.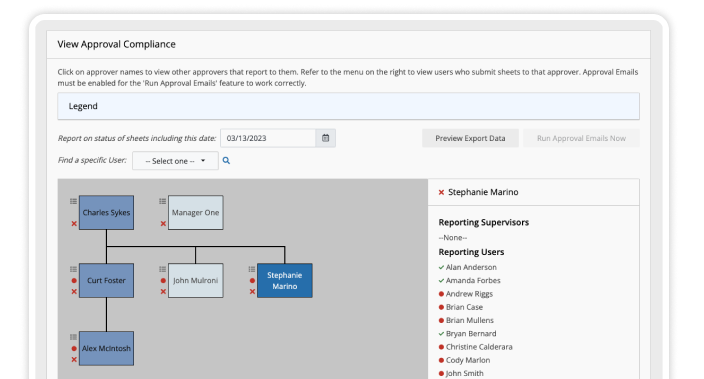 Automated Approval Processes
Eliminate the need for manual corrections with data validation and approval workflows.
With Journyx, you can set up custom data validation rules that prevent users from submitting timesheets with mistakes, so you don't have to waste precious time making corrections. Plus, Journyx provides flexible, robust approval processes for easy time, expense, and vacation/time off management.
Time Off Management
Manage employee leave requests and PTO accruals.
Journyx is built to track all kinds of employee time—including vacation, sick leave, jury duty, and other paid time off (PTO). We provide the tools you need to manage leave requests and calculate accruals, all in one place.
More Powerful Reporting
Create detailed reports based on time, jobs, job tasks, and other data.
Journyx offers more robust reporting capabilities for users and managers. Generate sophisticated reports based on billable and/or unbillable time, jobs, job tasks, project tasks, and other crucial data for better business insights. Link to other business intelligence applications such as Microsoft Excel, Power BI, or Tableau for even more options!
Resource Capacity Planning
Easily monitor availability and capacity across your entire resource pool.
Journyx lets you use job task planning lines in Business Central to better manage resource allocation and capacity. View all assignments across your resource pool in one place, so you can quickly search for your workforce availability and allocate resources where you need them most.
Journyx's Microsoft Dynamics Integrations
Journyx makes it easy.
Journyx specializes in integrations with Microsoft Dynamics. With enterprise integrations that are more feature-rich and tailored specifically for your ERP.
Trusted by 6,000+ business worldwide for over 25 years
Journyx enables robust custom rules that block users from submitting bad time entries, stopping those expensive manual errors and subsequent data corrections in their tracks.
Calculate Your ROI
On average, Journyx customers see a 2-4x ROI by implementing Journyx time tracking solutions.
See how using Journyx can help your business with our ROI calculator.