Time Tracking: Is It Still Relevant in an Agile Environment?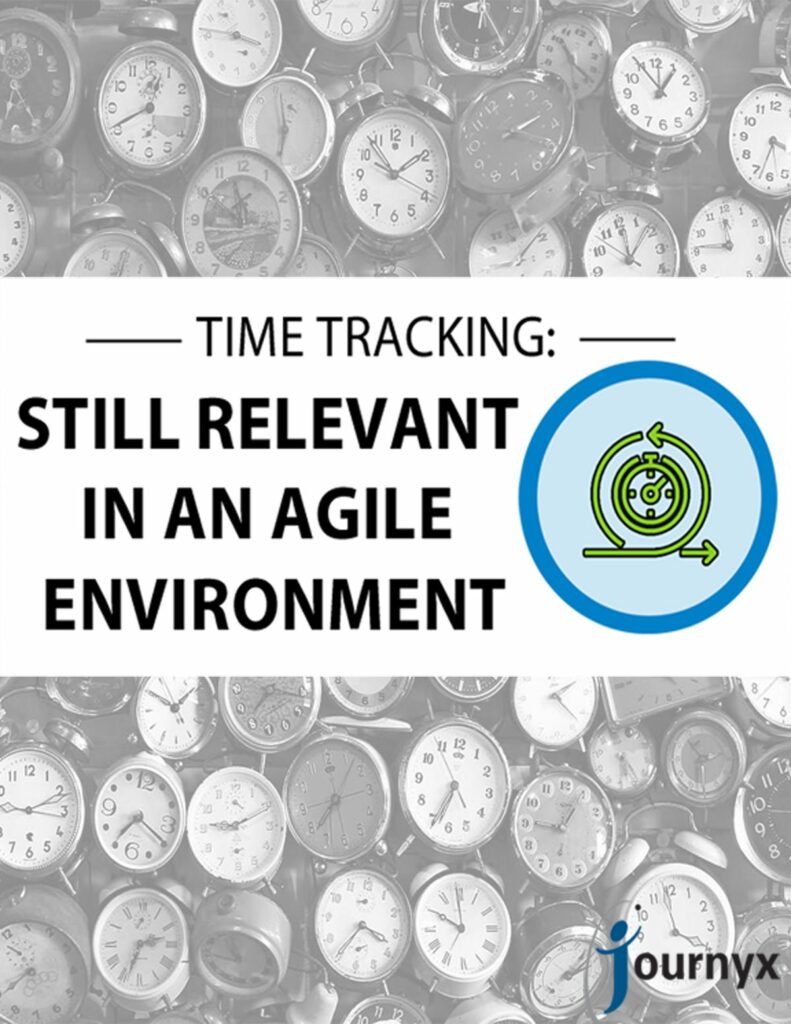 Time management for Agile projects requires tailored Agile techniques. Download this whitepaper to find out how Agile time tracking can be used to:
Estimate project length
Determine project ROI
Webinars: Watch our recorded webinars focusing on finance and accounting, compliance, project management, Microsoft Dynamics and more.
Ready to see Journyx for Yourself?
Take a Video Tour
Let's Get Started. Book a Demo Today.
Journyx helps you track time for projects, payroll, and more. Learn how Journyx can help you use time to your advantage in your business.